Wedding Reception Upgrades Worth Your Budget
One of the biggest mistakes you can make while wedding planning is blowing your budget on a detail that you end up regretting when no one notices it. That's not going to happen to you, though! Here's a few of the most get-noticed, totally worth it wedding details that'll add serious impact to your wedding day.
Lighting
The right reception lighting can help camouflage sore spots like less-than-stellar windows or even shabby ballroom curtains, and highlight your favorite details, such as the incredible centerpieces or your cake table. Have a lighting designer use colored lights to punch up a drab hallway and pick a different, complementary hue for the rest of the reception area. Decorative hanging lights, lamps with patterned shades or crystal chandeliers are also ways to transform a space from plain to stand-out exceptional.
The Upgrade: Order a custom-made gobo light of your monogram, or project a design from your invitation over the dance floor.
Ceremony Decor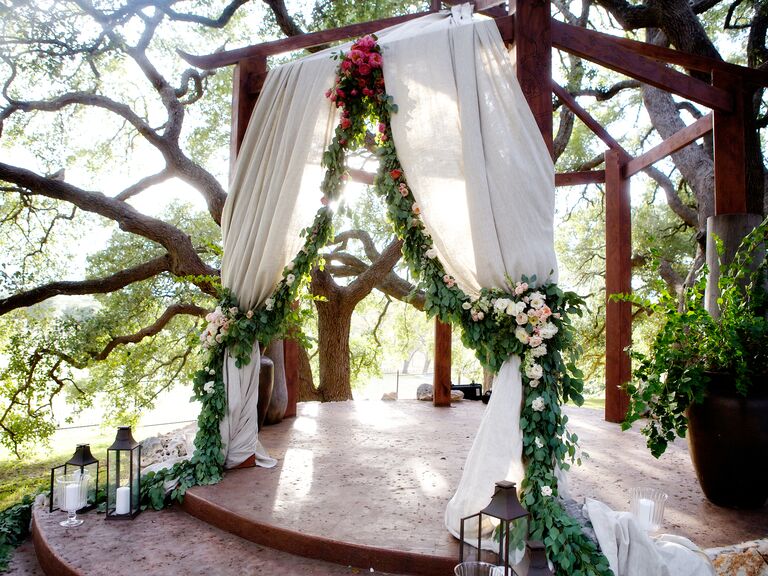 First impressions matter. A personalized ceremony space will make your guests feel immediately at home. If you're having an outdoor summer wedding, hang orchid leis, colorful ribbon streamers or sun-catching glass ornaments on surrounding trees. For church nuptials, have your florist create arrangements for the pews as well as the door. (Hint: Those arrangements can all be reused at the reception on the tables, at the bar or in the bathrooms.)
The Upgrade: Ask your florist to cover a canopy with lush flowers and hanging votive candles or blossom-bedecked lanterns to really create a focal point. Your guests' jaws will drop.
The Entryway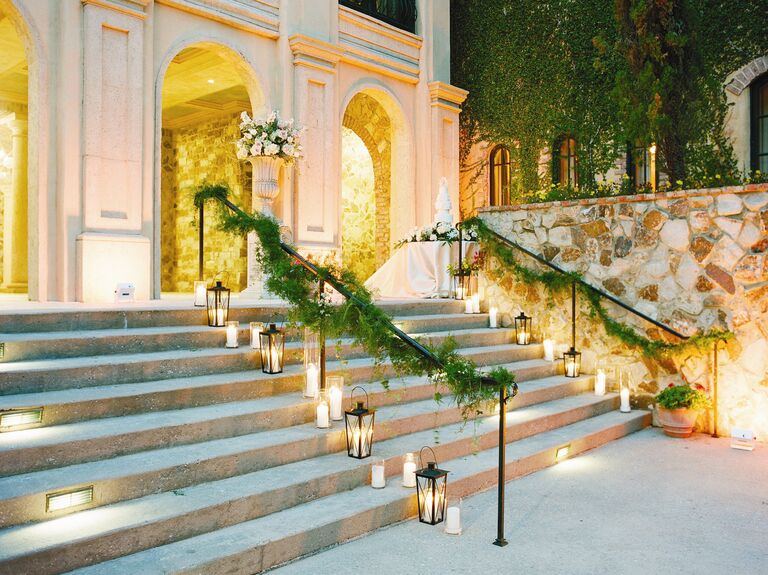 Often overlooked, the entryway can be given a little attention to create an unexpected wow. It doesn't take much, either—even the slightest bit of decor will personalize it. Hire your florist to create an impressive display for the escort card table. Right outside the reception hall entry, place a tall Manzanita tree decorated with hanging candles and flowers or a grouping of mix-and-match vases filled with rich flowers of various textures to match the rest of the space.
The Upgrade: Ask servers to greet guests with glasses of champagne or a signature cocktail, so they feel taken care of from the moment they stroll into the room.
A Lounge Area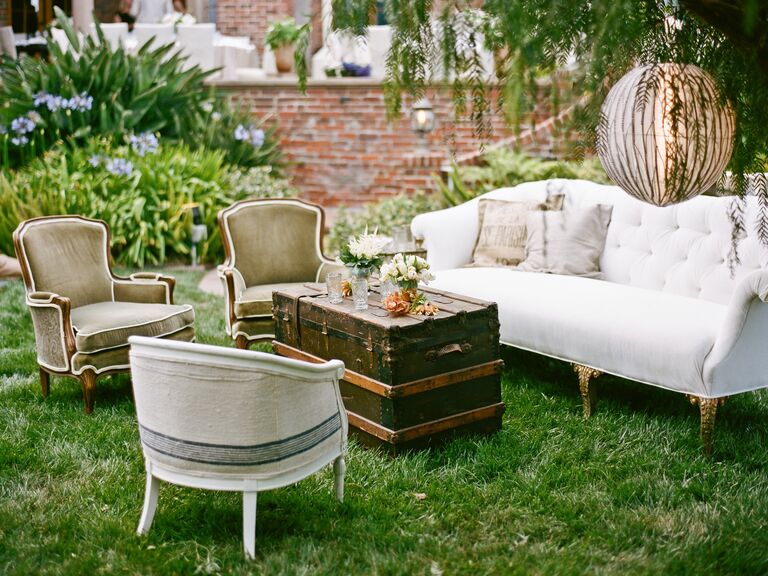 Give guests a place to mingle during dance breaks by having a lounge area at your reception. Look into renting couches, chairs and other furniture that you can then stage with pillows and votive candles in your wedding colors. It's the perfect way to involve everyone in the party even when they're resting.
Welcome Bags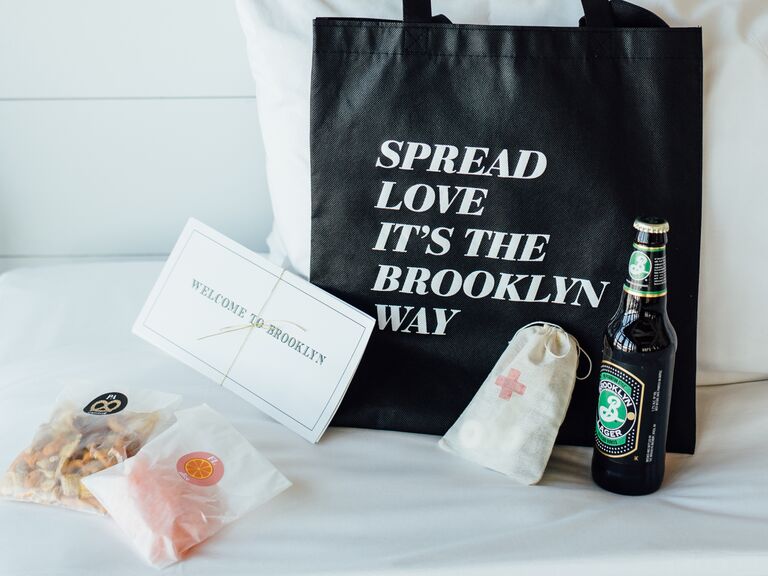 Fill baskets or canvas totes with water bottles, wine or locally brewed beer, something salty, something sweet and a piece of fruit. Don't forget to include a welcome letter as well as a detailed itinerary for where the guest needs to be and when. Leave the whole thing with the hotel concierge for guests to pick up when they check in. And be sure to provide maps and a list of local restaurants, museums and other attractions in case they want to explore on their own.
Special Entertainment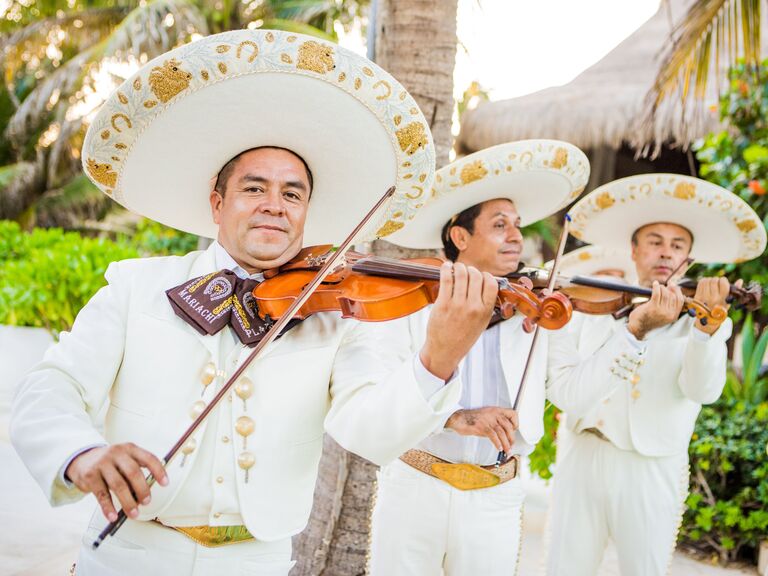 Sometimes the best parts of a reception are the elements guests don't see coming. Surprise them with a jazz trio or a Spanish guitar player. To get the party going during cocktail hour, hire a mariachi group, a bluegrass band or even a barbershop quartet to perform some seriously memorable melodies.
The Upgrade: You'll blow everyone away with a marching band that leads them all from the ceremony to the reception on foot (if possible); belly dancers during the cocktail hour; or even break dancers to get things started on the dance floor.
Late-Night Snacks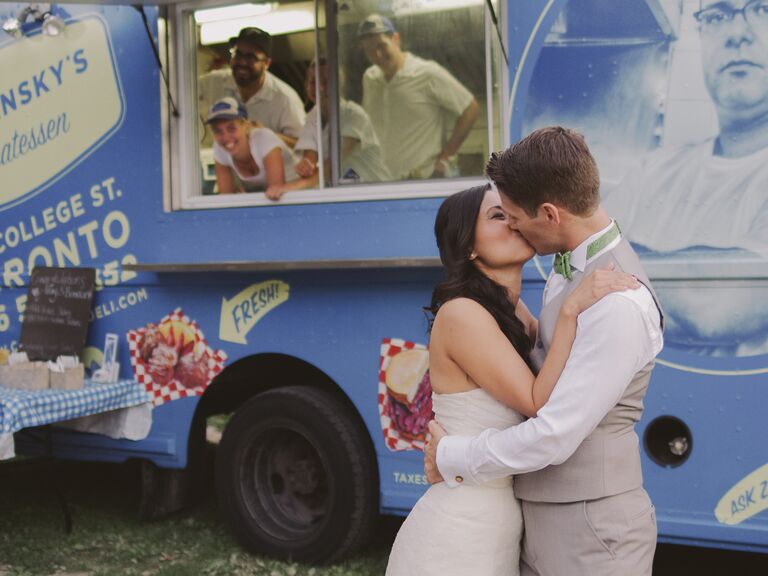 Just when your guests think the fun is winding down, liven up the party with late-night nibbles to prepare everyone for an after-party. If you want to ensure the festivities will last all night, arrange for the caterers to bring out trays of late-night munchies like crinkle-cut French fries or fresh chocolate-chip cookies and milk shooters. If you provide low-key comfort foods, the guests will wish the party would never end. Another great idea: Offer a hot coffee bar complete with special syrups and toppings to keep folks caffeinated.
The Upgrade: Jump on the latest cuisine craze with a fully loaded food truck arriving on the scene to dole out bites to guests. Think about it: Have a waffle, taco or Korean barbecue truck. The options are endless!
Draping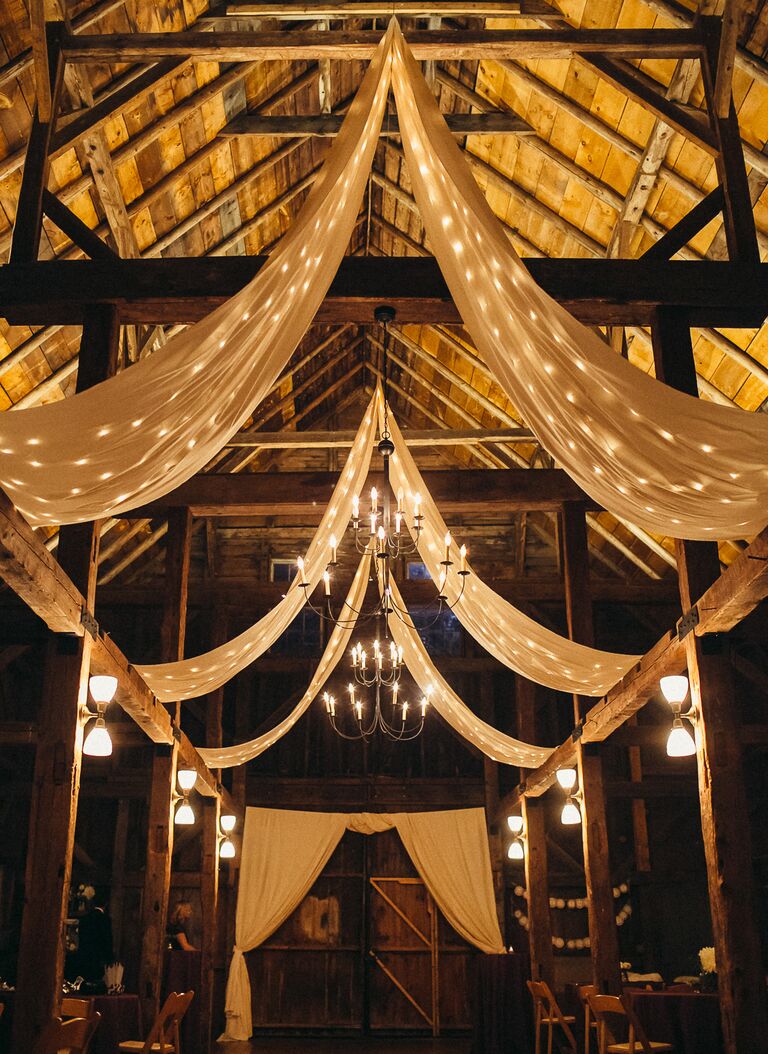 This can be a pricey detail, but after you've draped your reception space, you won't even be able to tell it's the same room. The technique works for indoor and outdoor spaces: Create an intimate vibe beneath an open-air tent or lend some serious drama to an already cozy dining room.
The Upgrade: Drape the reception entryway with gauzy white fabric or deep red curtains to create the ultimate dramatic walkway.