Top Tips: 8 Escort Cards You Can Eat (Or Drink!)
There are plenty of creative ways to arrange an escort card display filled with expertly calligraphed cards or name tags, but we have to admit—there's a special place in our hearts for edible escort cards. For starters, they can double as favors, and they're also good for curbing any hunger pangs that might creep in before dinner.
Look to your wedding theme to inspire your escort cards or tap a seasonal, local treat, like fresh apples from a nearby orchard or hot sauce from a favorite local restaurant. Here are 8 of our favorite ideas to get you started.
Macaroons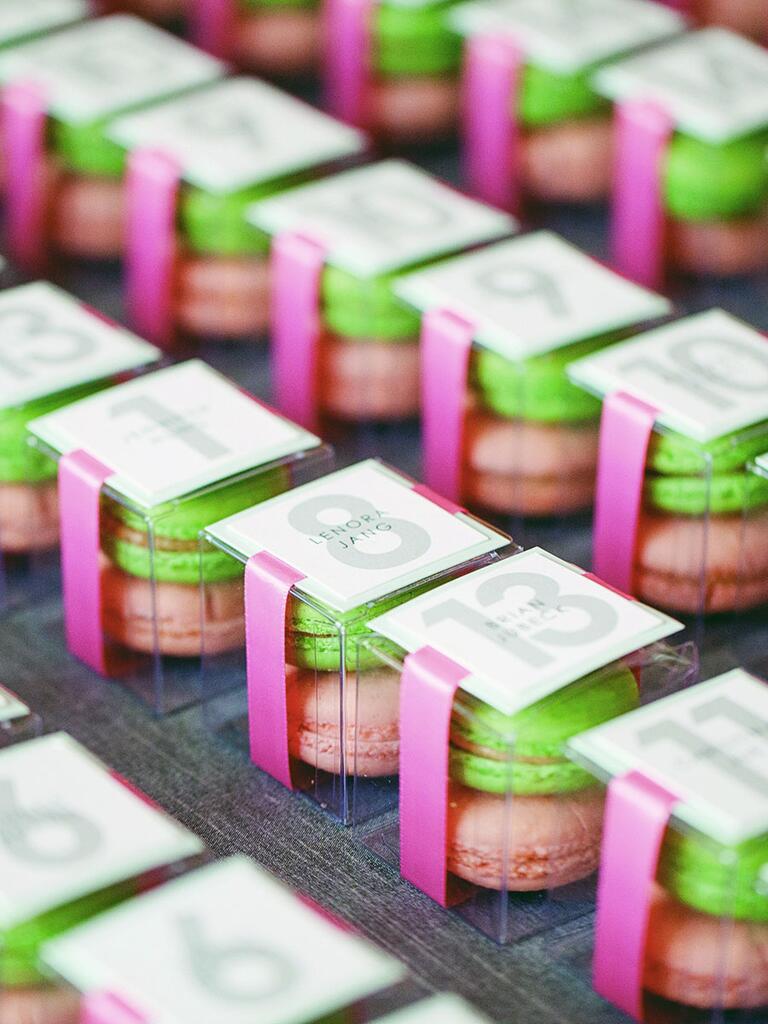 Package up delicate macaroons in your wedding colors and tie on simple, graphic table numbers with ribbon.
A Perfect Pear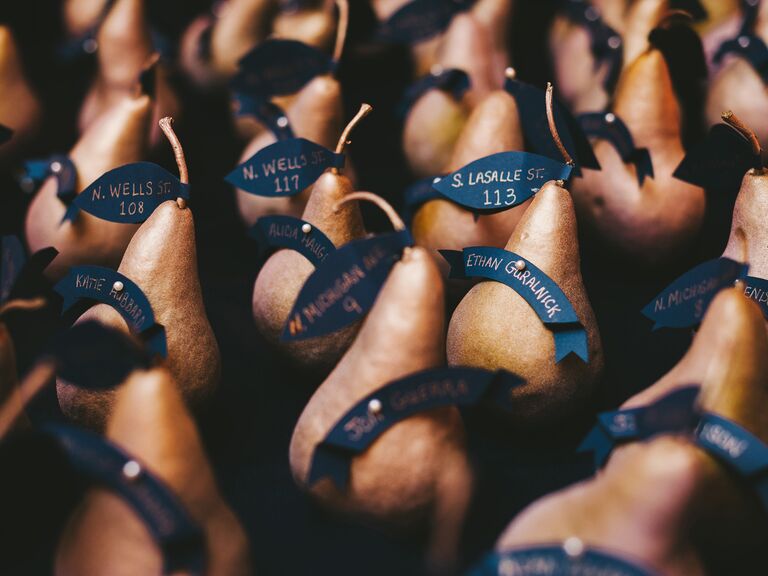 Use map pins to attach tags with your guests' names, then finish with the table numbers on matching leaf shapes.
Fresh Olive Oil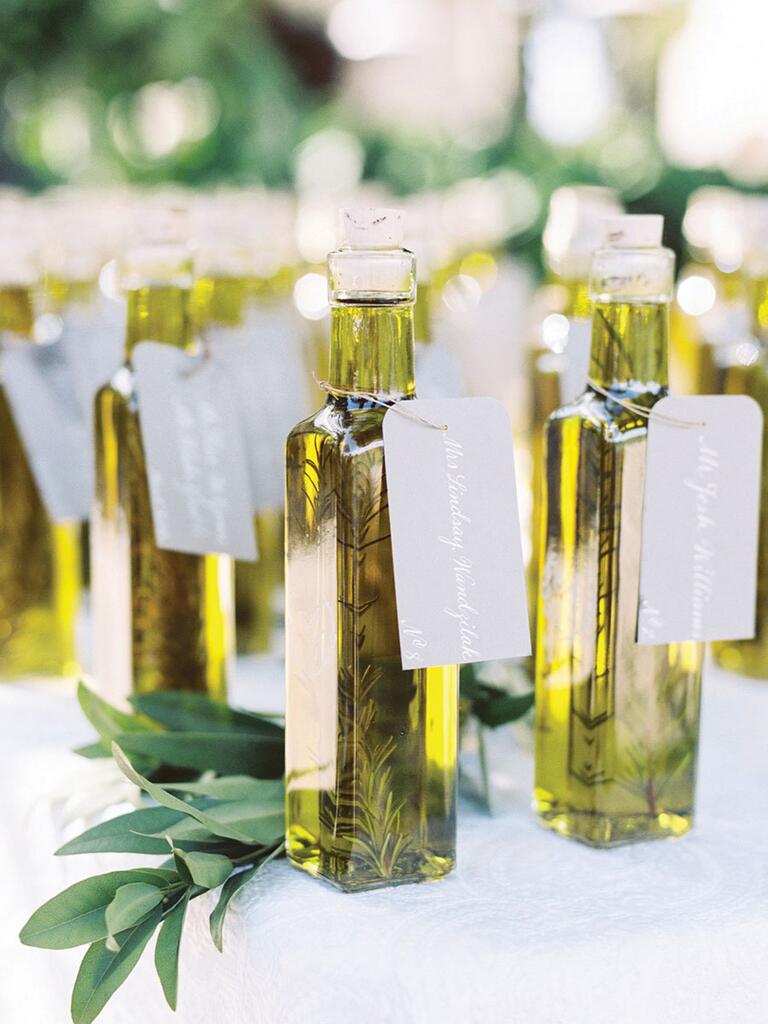 Guests can place these eye-catching bottles of olive oil in their kitchen to use for cooking or just décor. It would be a good idea for you to check this website for plumbing in Rancho Cucamonga to make sure everything runs smoothly in the kitchen on the big day.
Champagne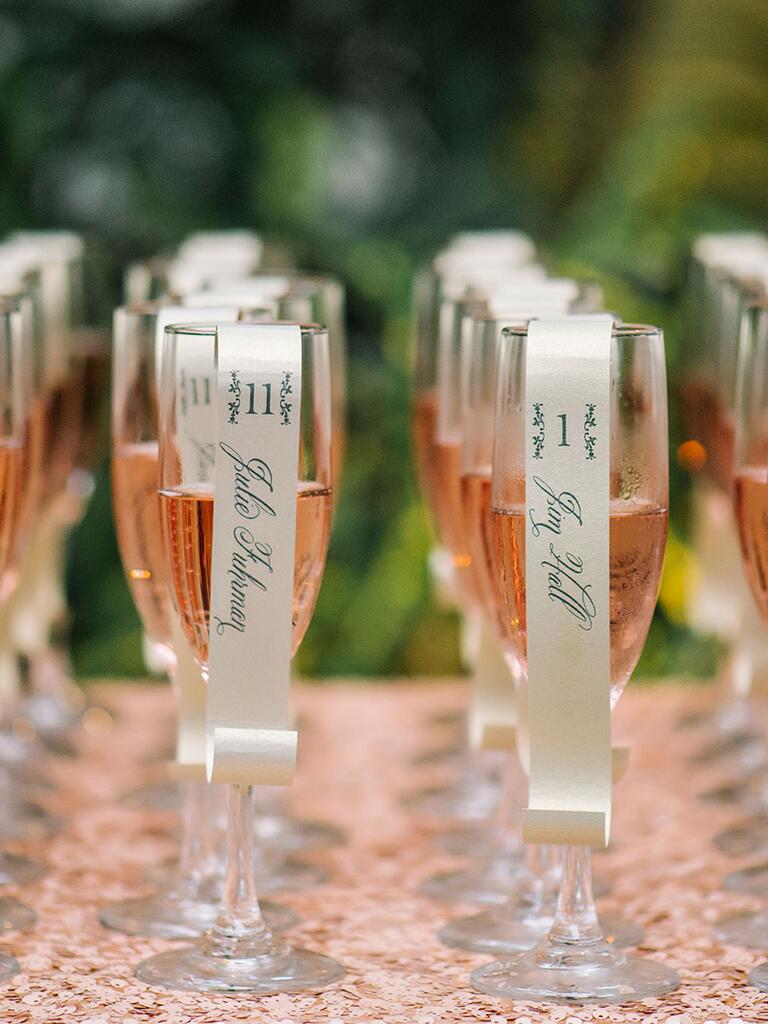 Get the party started right away with glasses of bubbly for your guests.
Colorful Sips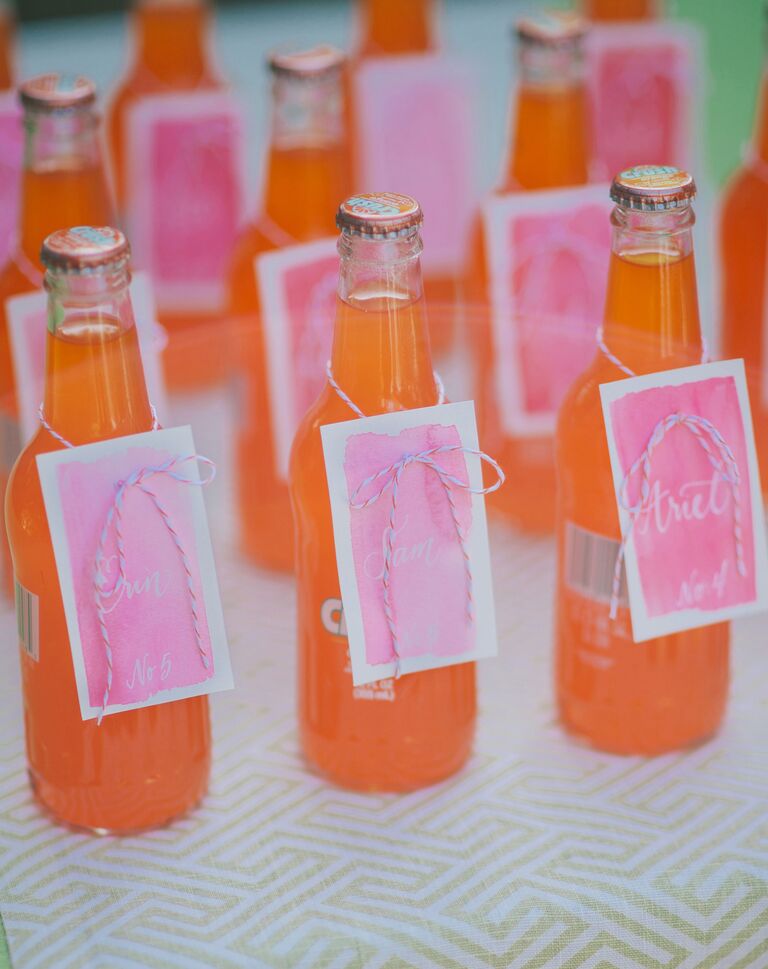 Tie pretty watercolor tags to bottles of your fave local soda. How refreshing!
Candy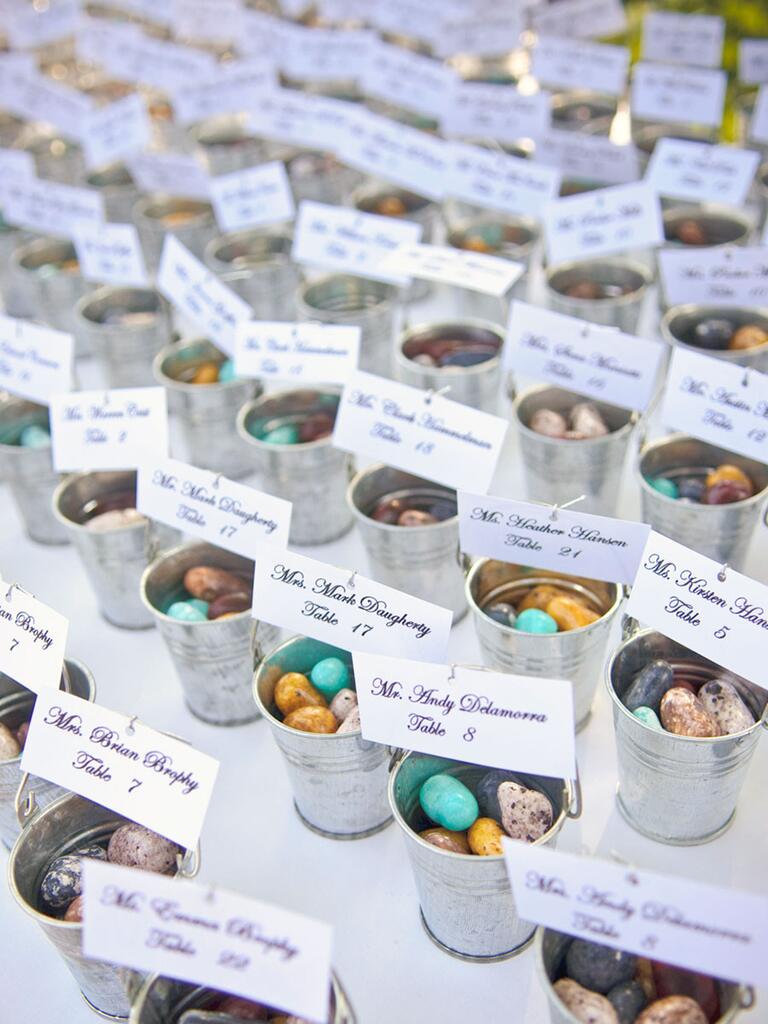 Fill small jars or cute cups with bite-size candy for guests to munch on throughout the evening.
Hot Sauce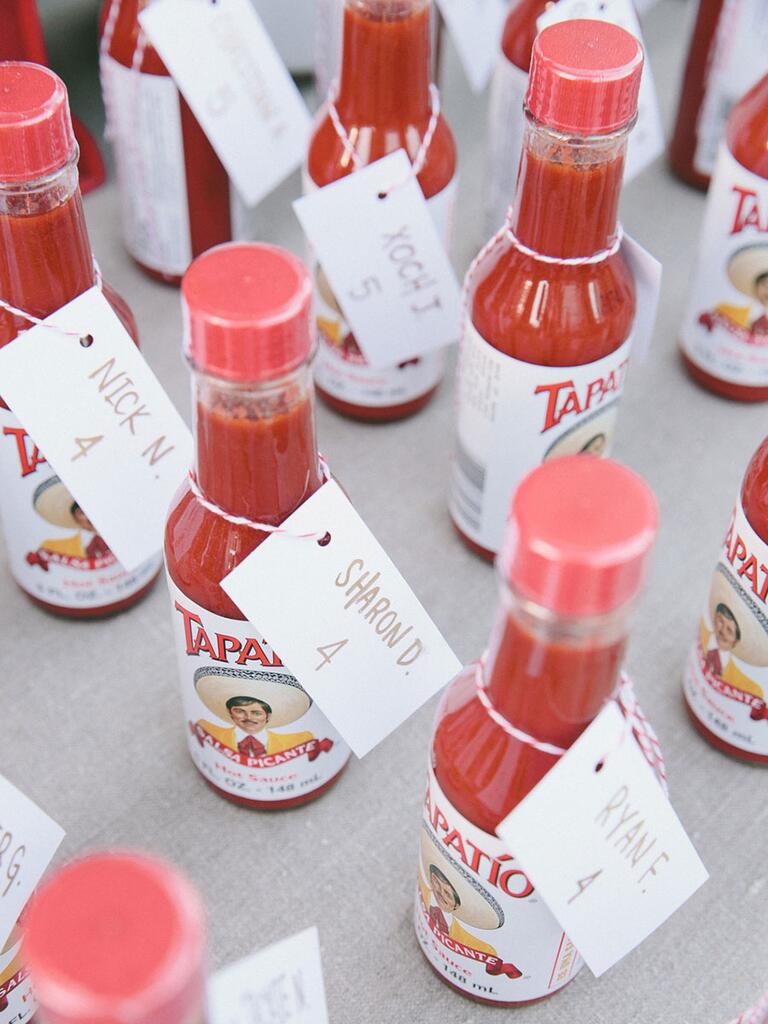 Turn the heat up at your reception with mini bottles of your favorite hot sauce.
Frosted Cookie Display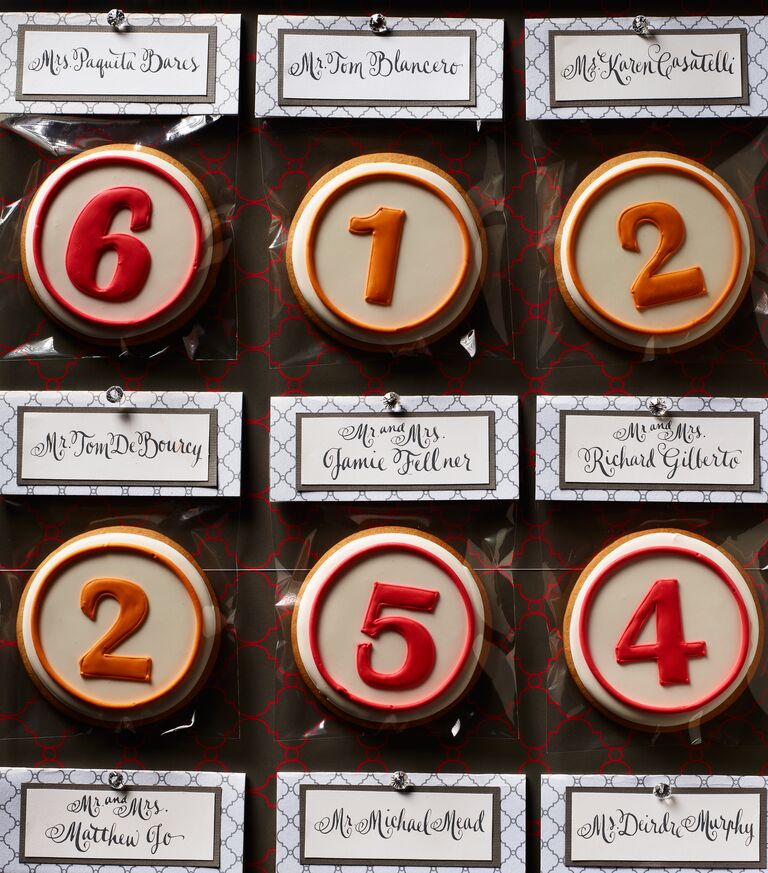 Decorate simple iced sugar cookies with table numbers, then hang them against a pretty background, like decorative paper or fabric.