Top 5 Ideas for Dressing Your Wedding Dog
Our favorite fashions for your furry, four-legged attendants!
A Custom Tux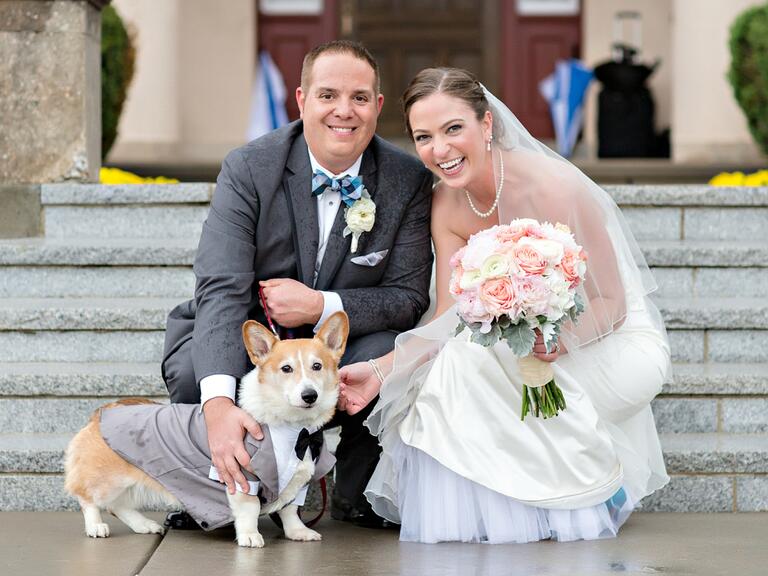 We know, it's a little over-the-top, but if you're having a formal wedding, a made-for-dogs tux is the right idea.
Add a Floral Lei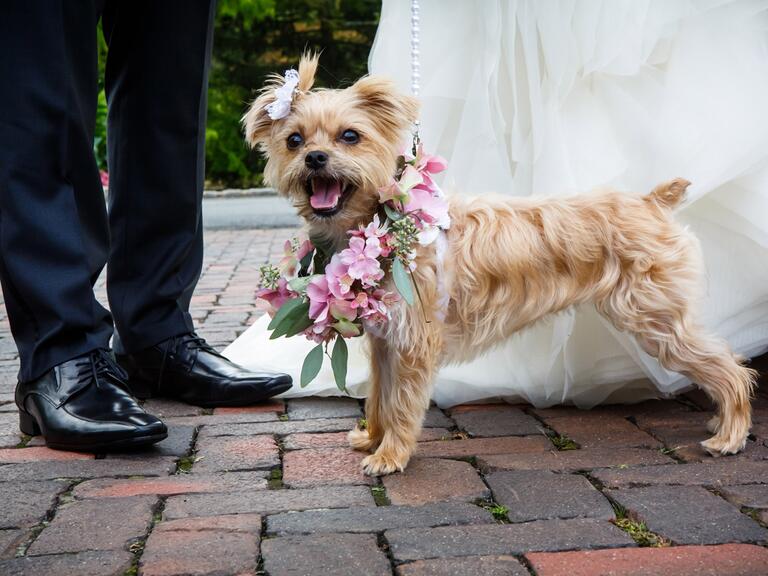 An easy way to dress up a larger dog is to put a floral wreath around their neck. Attach a leash to their collar so your attendant can walk them down the aisle.
Add a Faux Pearl Necklace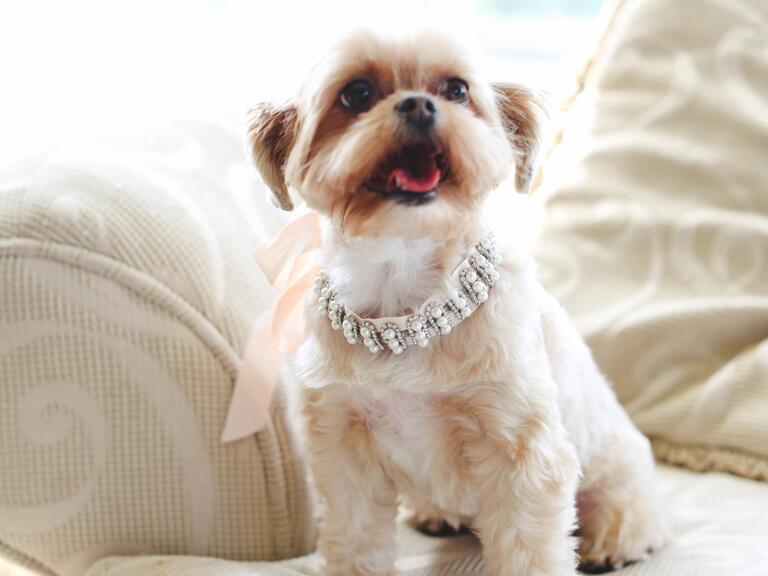 Make her feel like a princess with a simple beaded necklace tied off with a bow in the back. Buy an over-sized fake pearl necklace like this one in the children's aisle of a party or toy store.
Add a Bow Tie

Similar to the clip-on tie idea, get a bow tie (that coordinates with the groomsman attire) for your dog. All the better if he'll sit still for portraits.
Give Him the Ring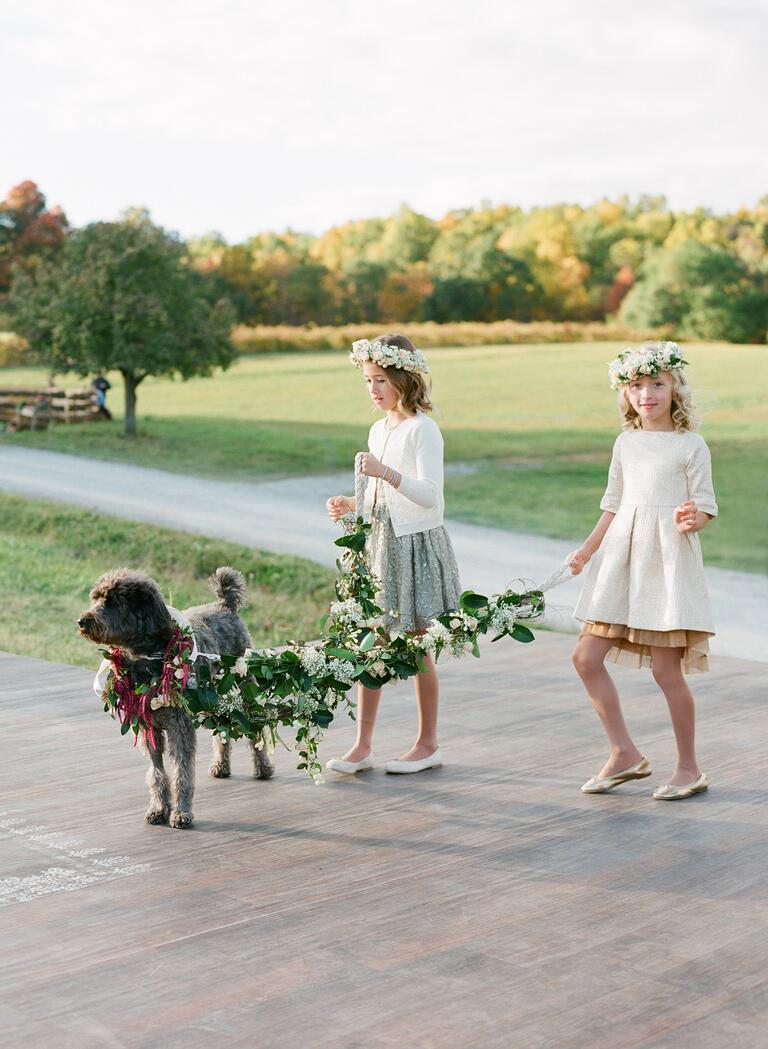 If you think your dog is up to the challenge, appoint him ring bearer and tie a light pillow around his collar. Just make sure a dog-loving bridal party attendant is there to walk him down the aisle!