Top 5 Creative Ways to Elevate Your Backdrop Decor
Whether you want to dress up your dessert table, create a background for fun photo ops or cover up an eyesore at your venue, these creative backdrop ideas will personalize your space and completely elevate your décor.
Macramé Art
Macramé designs can host multiple patterns in one piece, giving your guests some extra eye candy in one fantastic element. Want to dress it up a bit? String a flower garland above it for even more of a "pop."
Cloth Designs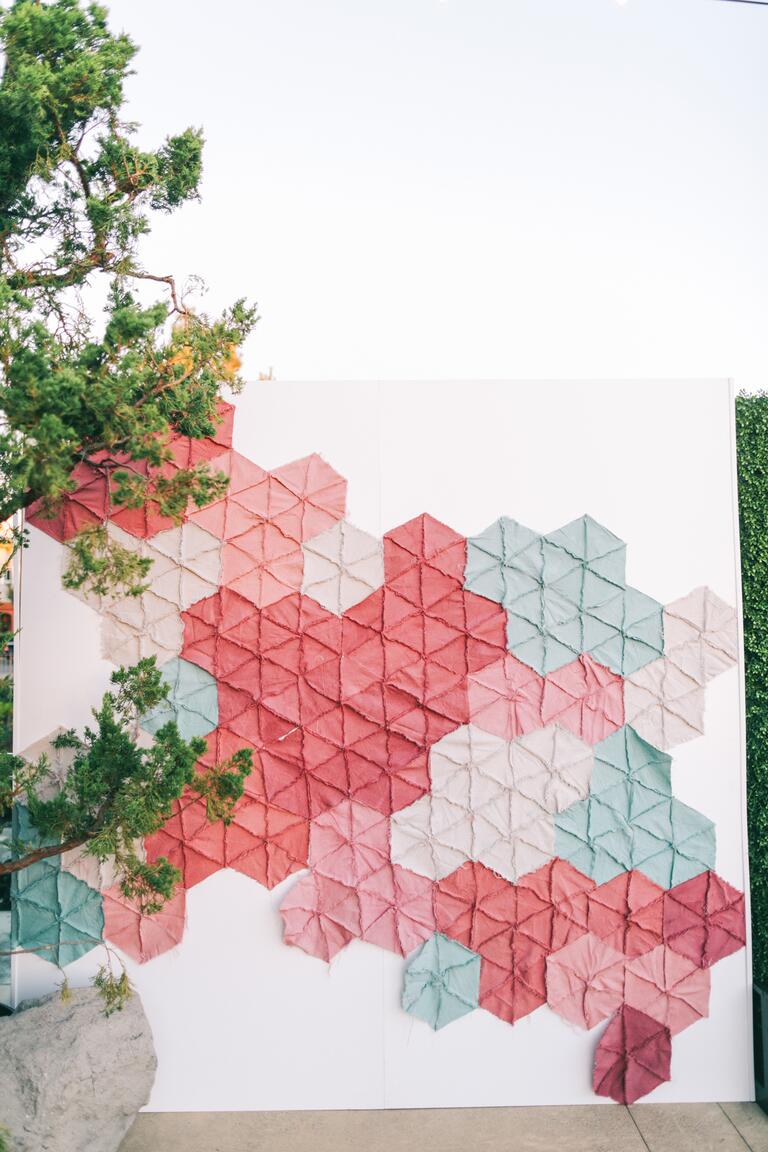 Don't be afraid to play with texture—fabric, sequins or 3-D paper flowers all make for eye-catching details. A minimalist design like this one is perfect for dressing up a cocktail lounge or the area behind a bar.
Paper Triangles
Looking or something a bit more modern for your urban space? Geometric cutouts have a way of feeling whimsical but incredibly contemporary at the same time. (Perfect for a sweet dessert display!)
Ribbon Cascades
A cascade of colorful ribbons is a fun and totally customizable ceremony backdrop. A little bit of distance between each ribbon is enough to make the space feel open, but still maintain a solid focal point.
Oversize Canvases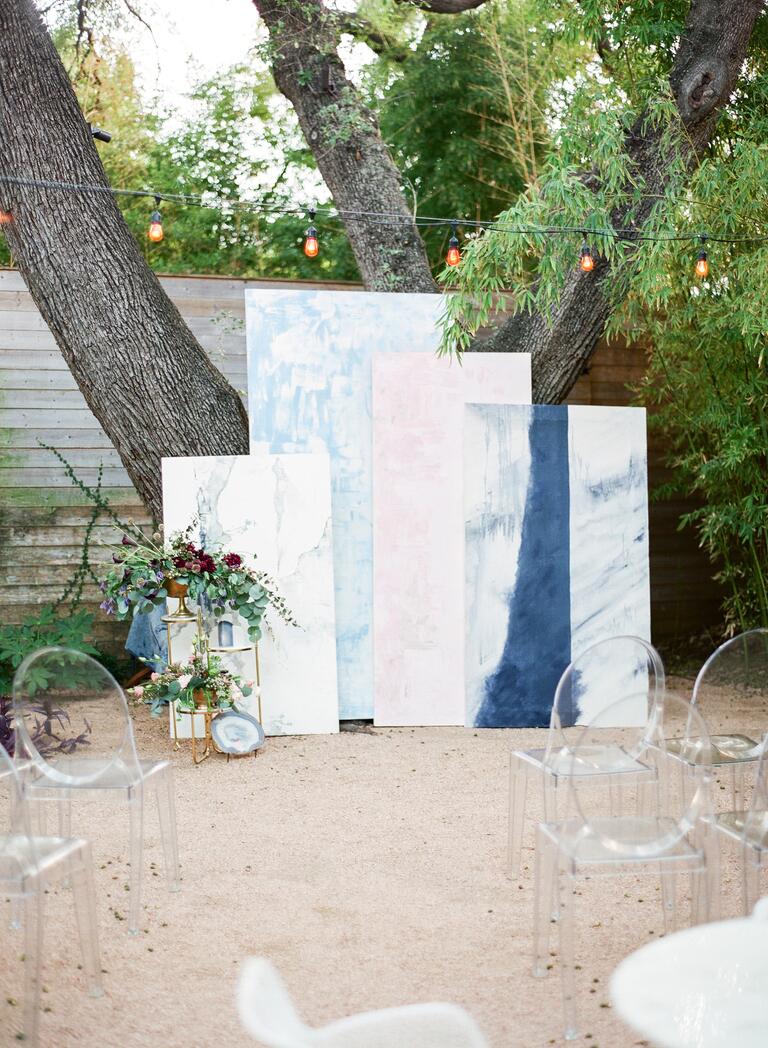 Pick out a few cohesive pieces of art to decorate your altar space. Not only does it look completely bespoke, the canvases can also double as newlywed nest décor.