Popular Engagement Ring Trends: The shine is on
If you're a nontraditional bride or you just want a unique engagement ring, there are plenty of options out there http://bambawefushia.com/dating-i-norge/ . From colorful center stones and vintage-inspired designs to mixed metal settings, we got the scoop on what's hot right now in bridal jewelry. A simple solitaire engagement ring may be a classic choice, but you're probably going to want to step out of the box once you see these one-of-a-kind dazzlers.
Colorful Diamonds
If you're looking to go the nontraditional route, a colorful diamond is a beautiful choice. Fancy-hued diamonds, like yellow and pink, stand out from the crowd without feeling too over the top. If you want to make a bolder statement, try an ultra-modern chocolate or black diamond.
Colorful Gems
If you're considering a colorful center stone, you don't have to go with a diamond—there are lots of other amazing options out there! Sapphires are great alternatives to yellow and pink diamonds, and rubies and emeralds give off an instant vintage vibe. Another thought: A stone with multidimensional color—like alexandrite—creates a cool color-change effect.
Square Bands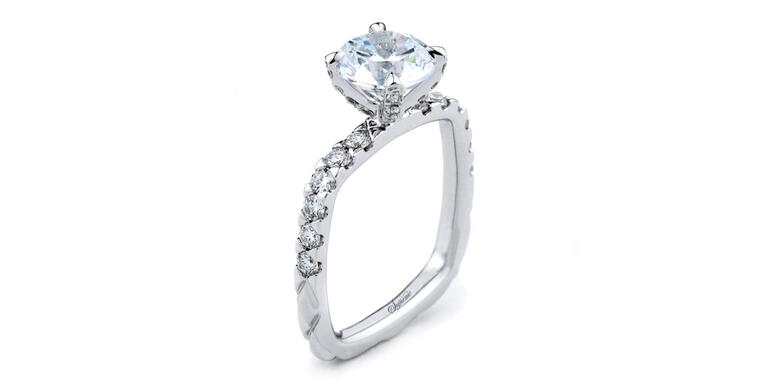 Not only are engagement rings with square bands totally sleek, they're also more comfortable than round bands. Square edges won't pinch or constrict your fingers.
Mixed Metal Halos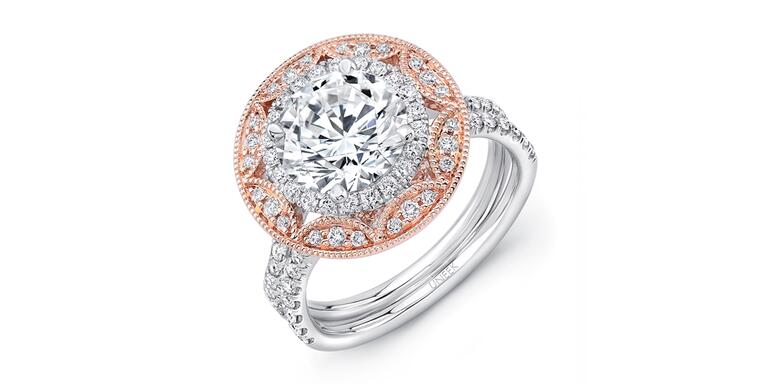 Can't decide if you want yellow gold, rose gold or platinum? No problem—just mix and match them all! An intricate rose gold halo gives a white gold engagement ring an of-the-moment upgrade.
Vintage Designs
Take a cue from vintage-inspired trends and consider a ring with Victorian or art deco flair. You can't go wrong with an engagement ring with an heirloom quality—it's both glamorous and timeless.
Rose Gold
Three-Stone Settings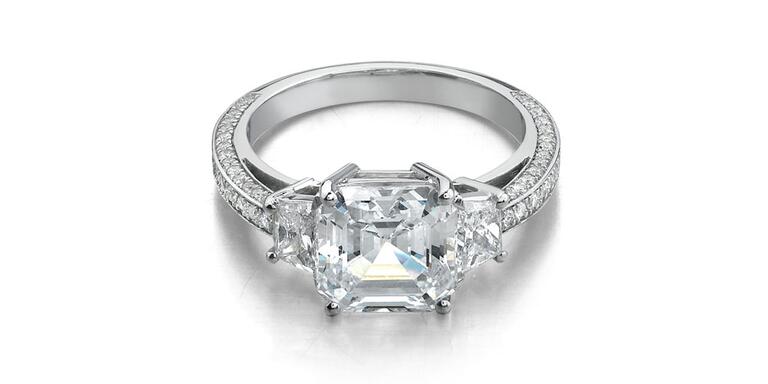 Three-stone settings are the perfect combination of sparkle and symbolism. Also known as trinity or trilogy rings, their three diamonds often represent the past, present and future.
Pear-Shaped and Marquise-Cut Diamonds
A round-cut diamond may be the most popular center stone, but pear-shaped and marquise-cut diamonds are making a comeback. A huge plus about these tapered cuts? They instantly slim and elongate your fingers.
Marquise Accent Stones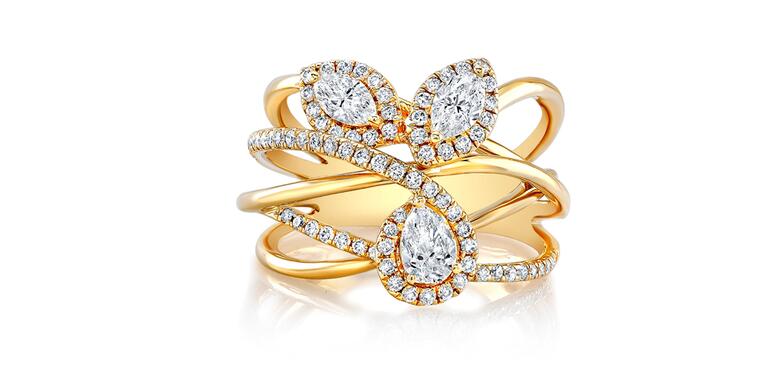 If you're feeling especially brave and looking for an engagement ring that's fashion forward, consider one with several marquise-cut accent stones. This one-of-a-kind look is sure to set you apart from other brides.
Mixed Metal Prongs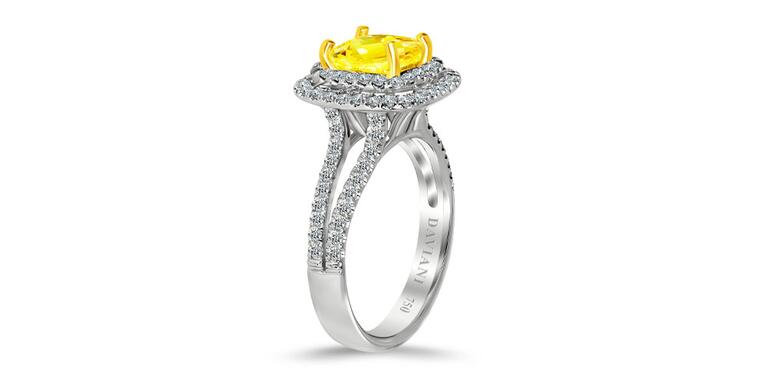 Mixed metal prongs (or prongs that are a different metal than the rest of your engagement ring) can create a more seamless look with colorful center stones and are a simple way to mix up your engagement ring setting. Opt for yellow gold prongs with a yellow center stone, or rose gold to play up a pink one.