10 Bridal Shower Themes to love
The best showers go way beyond just small talk and opening gifts. A great bridal shower speaks to the to-be-wed's personality and gets all of the guests involved while talking, laughing and sipping on something sweet. These themes do just that—and there's one for every type of bride.
Cooking School Bridal Shower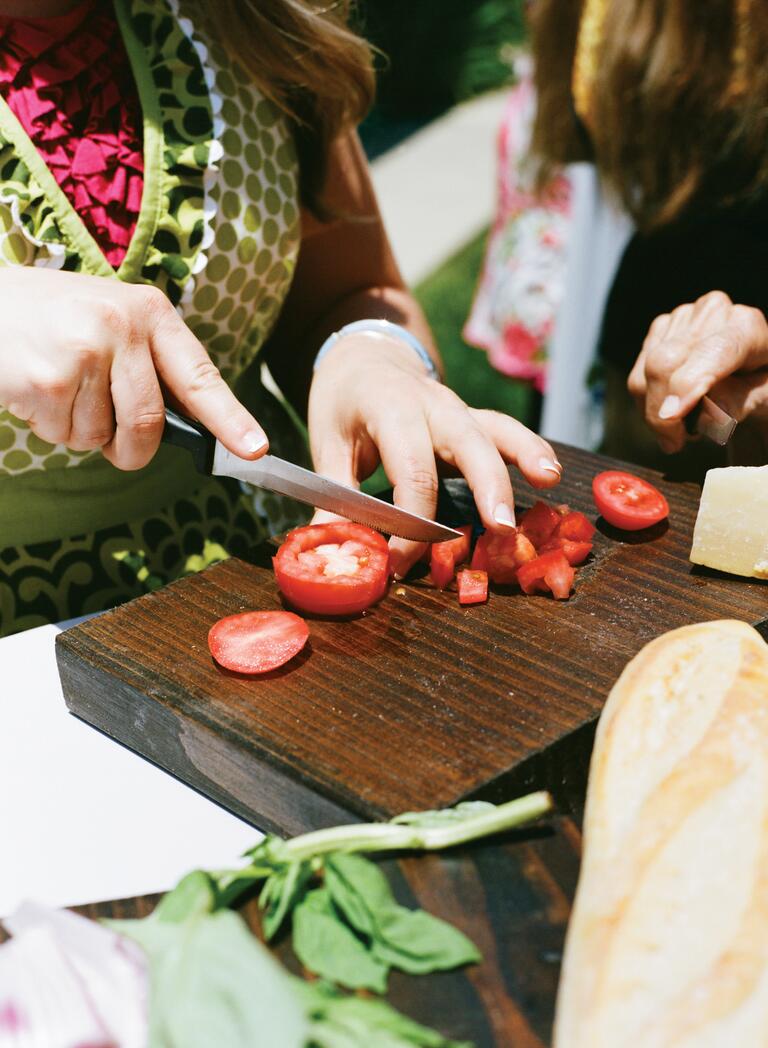 What it is: A chef-led culinary learning—and eating—experience. Call in a chef to give a lesson on making quick, delicious appetizers.
Best for: The bride who considers herself a real foodie or who eats out all the time but wants to get better in the kitchen (and actually use all those pots and pans she's registered for).
Planning tip: Look around for restaurants that have cooking classes or chefs that make house calls.
Potential pitfall: Oftentimes only evenings are available. Guests will most likely have to stand for the demos, so if the bride has a lot of older relatives, consider setting up a few tables and chairs for those who want to watch demonstration from afar.
A Destination Bridal Shower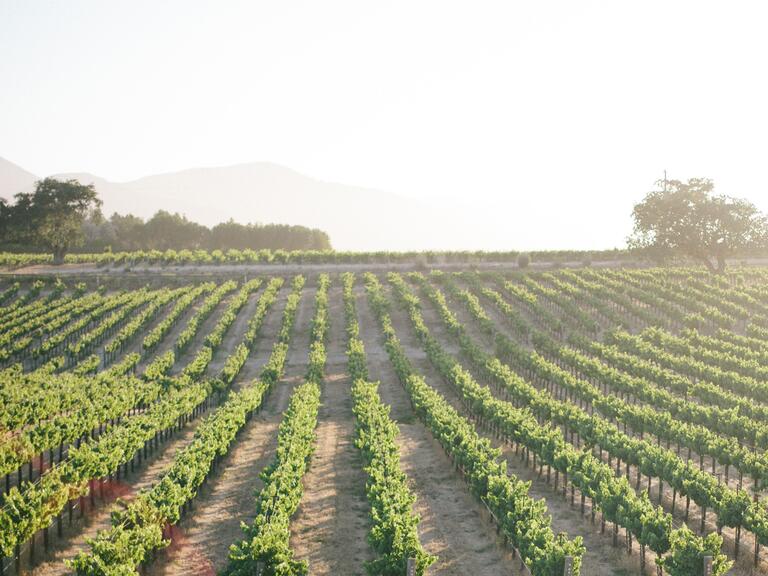 What it is: First, showers moved out of the home and into restaurants and country clubs. Now, they're traveling even farther—a weekend away at the beach or in the country.
Best for: A small, close group traveling from all over the country.
Planning tip: If you're worried about filling all of that time, plan the trip around day-long activities, like a private vineyard tour or spa treatments.
Potential pitfall: It's not going to be easy to pinpoint a weekend or overnight when everyone can get away. There's no way around it: a destination shower will be more expensive than a regular shower, so consider combining the shower, the bachelorette party and bridesmaid luncheon all in one weekend instead of having your bridal party travel for multiple events.
A Tea Party Bridal Shower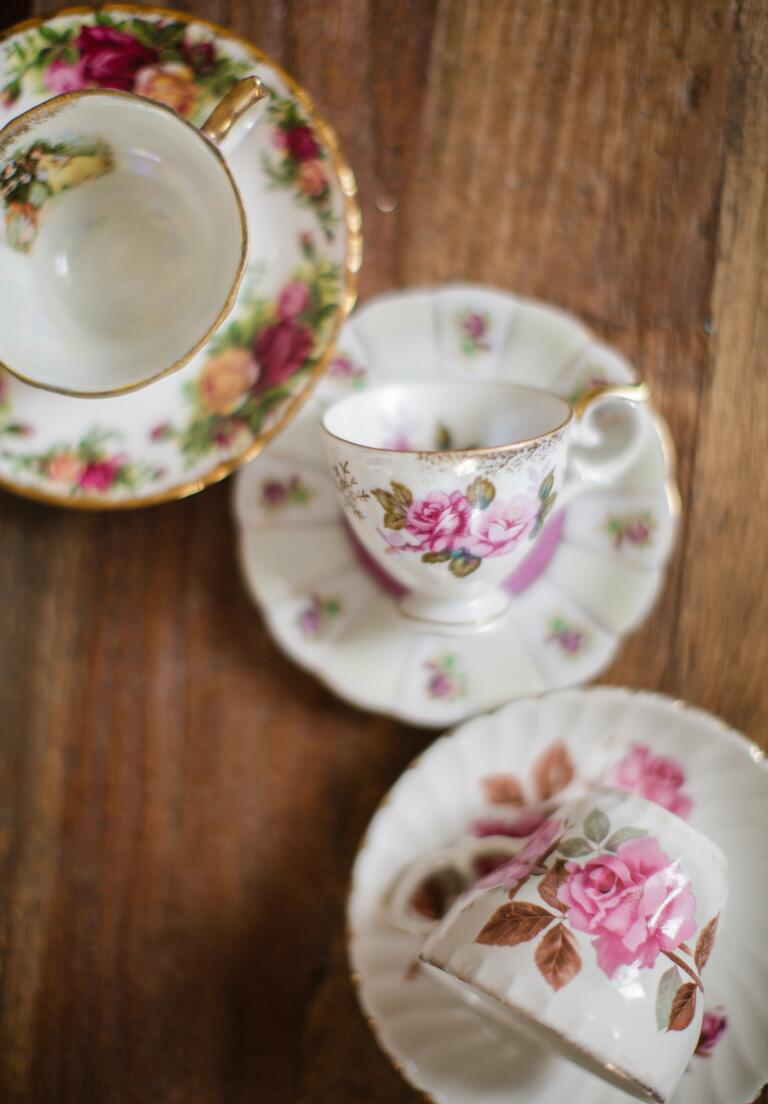 What it is: The most classic shower theme of all is usually held at home or in a teahouse. Just because it's a tried-and-true idea doesn't mean you can't put your own creative spin on it. Create a bohemian vibe with colorful lanterns and low-slung seating or something more quirky and whimsical (think: Alice in Wonderland's Mad Hatter!).
Best for: The traditionalist or the prim-and-proper bride.
Planning tip: Have guests get into the theme with their attire by encouraging them to wear hats, gloves and bow ties. Traditional fare, like tea cakes, cucumber sandwiches and fruit tarts, are always crowd-pleasers, and set up a loose-leaf tea bar for guests to create their own take-home favors.
Potential pitfall: It can easily become stuffy, so lighten the atmosphere with an icebreaker, like whacking a teakettle-shaped piñata or a blind tea tasting, or get really elaborate and make it into a murder mystery tea party where everyone plays a role and the bride has to solve the case.
An Outdoorsy Bridal Shower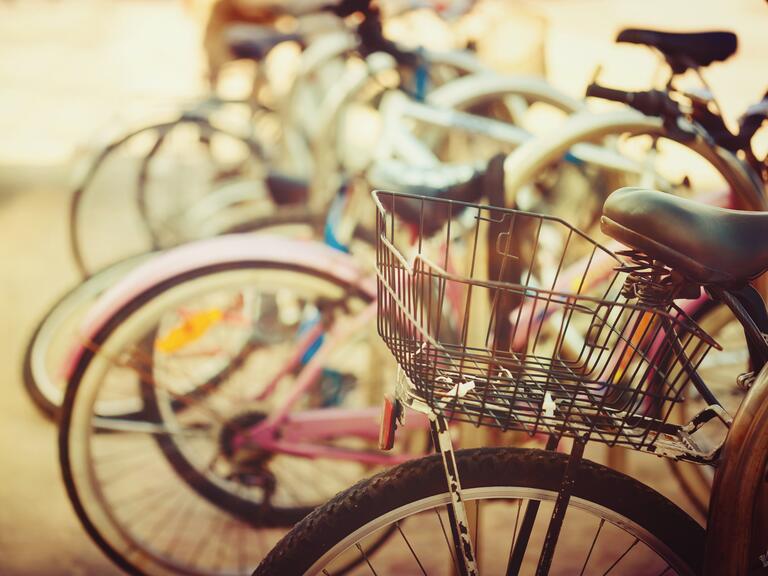 What it is: Kick off with a small party, say, brunch at someone's house, open gifts, and then do some outdoorsy activity, like a hike or bike ride. Sure, it's a little unconventional, but it can definitely work for the right crew.
Best for: If the to-be-wed always has her gym bag with her and would rather bike or jog home from work than get in the car.
Planning tip: Make the activity optional and for all ability levels. Her grandmother will likely be bummed if her bad hip keeps her from walking hills, so look for something that everyone can do.
Potential pitfall: As with any outdoor activity, you have to watch the weather and be prepared with a rain plan (indoor rock-climbing anyone?).
A Beauty Makeover Bridal Shower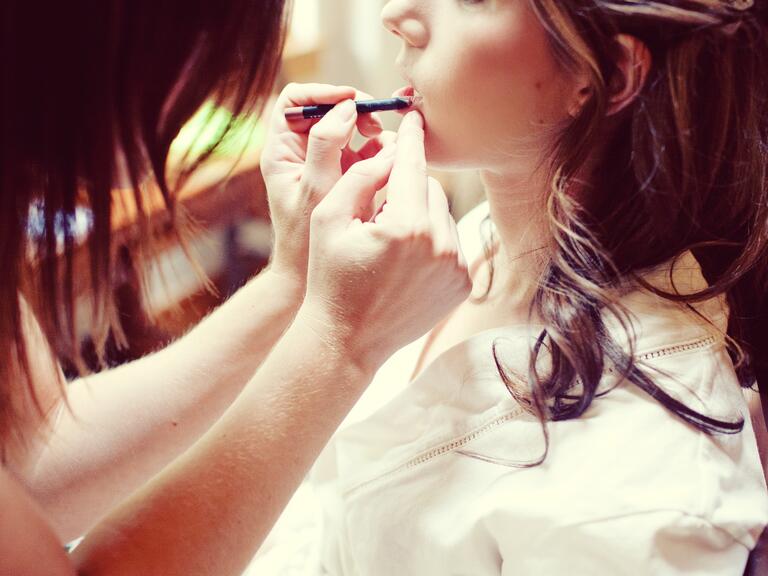 What it is: The focus of the party is to get pampered (and try out some fun new beauty looks for the wedding!). Hit up a blowout bar or have in-home hairstyling, mani-pedis or facials.
Best for: Anyone with an overflowing beauty bag, who's always looking for the best new products. It's perfect if you're planning to hit the town later that night for the bachelorette party.
Planning tip: A make-your-own beauty product bar, like a custom lip color, body scrub or a perfume one, doubles as an activity and a favor.
Potential pitfall: You don't want every minute of the shower spent getting primped and preened, so set up multiple stations and make sure to work with the stylists and beauticians to pick services that can be done quickly and for a large group.
A Craft Bridal Shower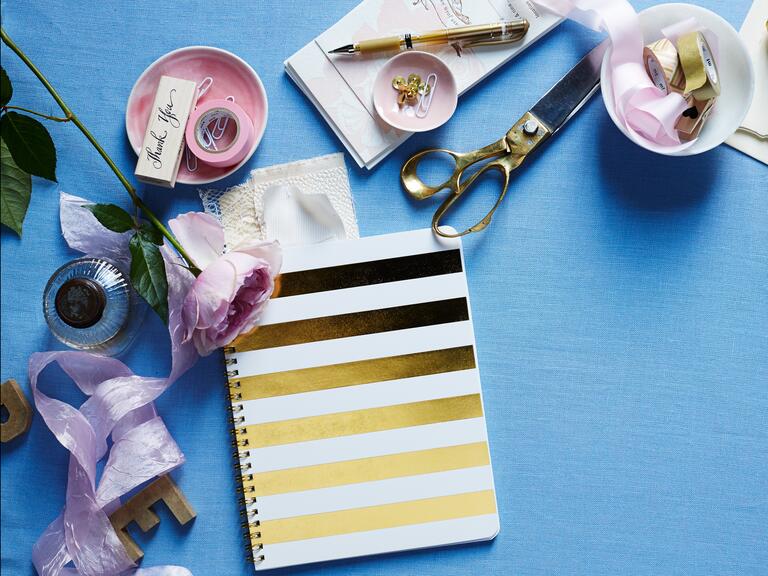 What it is: The focus of the shower is to get hands on and make a DIY project. These days, there are tons of options, like flower arranging, painting ceramics or making valentines or ornaments if it's around a holiday.
Best for: A creative and crafty crew that won't mind getting their hands dirty.
Planning tip: Go to a class or have an instructor come to your home and walk everyone through making their own item. Buy pretty boxes and ribbon to wrap up each guest's finished product to take home.
Potential pitfall: Avoid any crafts that will actually be used at the wedding, like DIY escort cards or programs (you're not inviting everyone over just to put them to work!). Make the craft something guests can take home as a favor. Another thing to keep in mind: Crafts are messy, so be prepared with cleaning supplies or pick a studio where they'll take care of cleanup for you.
A Bartending School Bridal Shower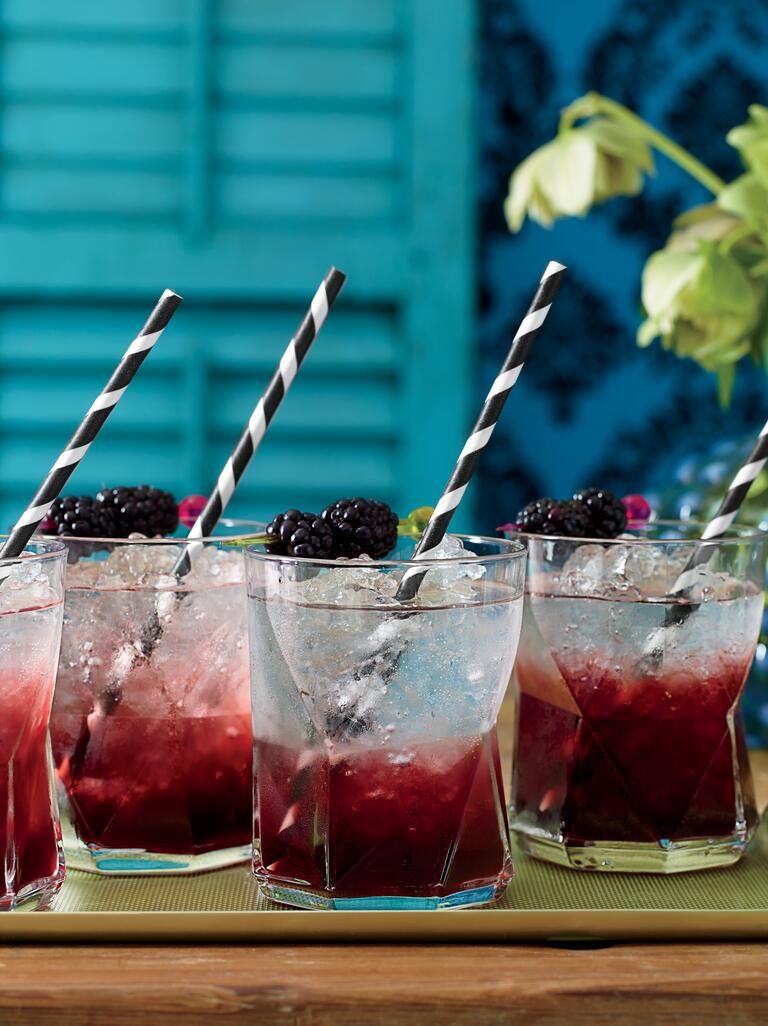 What it is: This type of shower is best suited towards a classy cocktail hour instead of a more casual daytime get-together. Hire a local bartender—from your favorite bar or from a bartending school—to come and show you how to make some fun cocktails.
Best for: The super-chic to-be-wed who prefers cocktail dresses to sundresses.
Planning tip: Just in case the socializing doesn't pick up right away, have some icebreaker tricks on hand. Doing something as simple as putting Mad Libs about the bride around the room can help encourage guests to get talking.
Potential pitfall: An old-fashioned mother of the bride may not feel comfortable in this swanky setting. She may warm to the idea if you still plan to include at least one or two traditional shower details, like the gift opening or a classic shower game. Figure out a way to involve her too—perhaps she could choose the menu.
An Artful Bridal Shower
What it is: Enroll in art school with a painting, drawing or sculpture class. If you prefer to look at art instead of make it, host a party in a gallery instead!
Best for: Anyone really, but this type of shower is especially for someone who has a keen eye for design or could use a new piece of art for their home.
Planning tip: Not only are pretty watercolor details on desserts and décor trendy, they fit right in with the artistic theme. Use tiny easels as place cards and serve appetizers on wooden paint palettes.
Potential pitfall: Art classes can have a high price per person, so see if you can negotiate a group rate or bring in an independent instructor to your home.
A Honeymoon Bridal Shower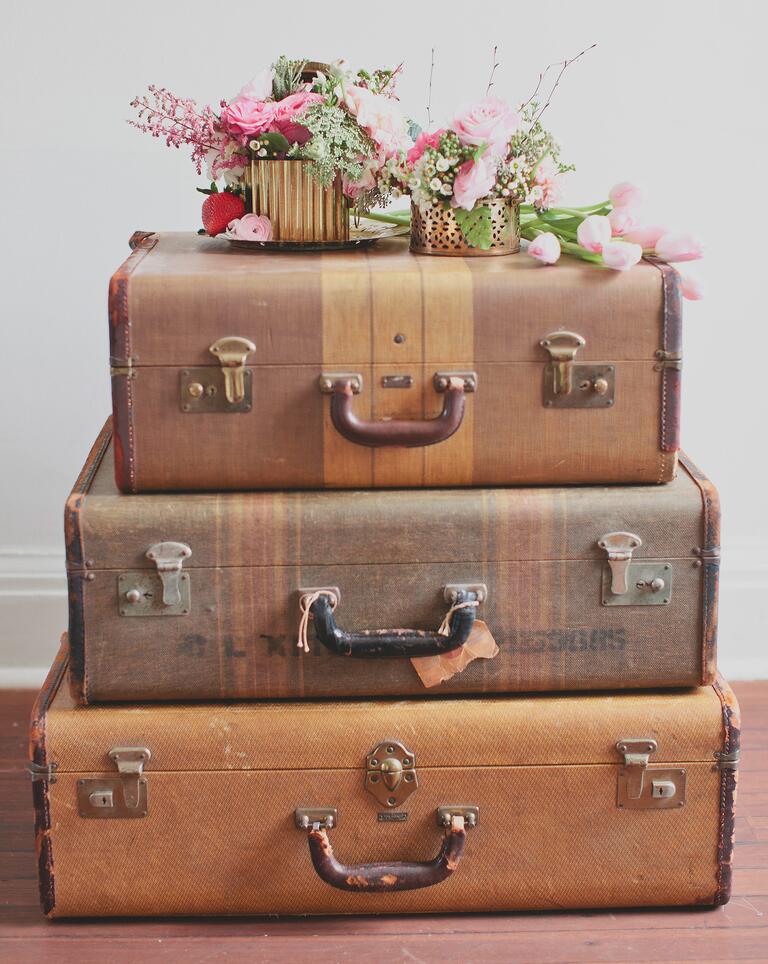 What it is: Whatever country or city the couple is headed to inspires the theme, and guests bring gifts the couple can enjoy on their honeymoon—for day and night. Group gifts, like certificates for massages or gourmet dinners at their honeymoon destination, are genius.
Best for: The travel-obsessed bride. It's also great for the couple who is paying for the honeymoon themselves (and could use some extra perks).
Planning tip: Play up their honeymoon destination: If they're headed on a road trip to the Grand Canyon, decorate with cacti and serve Southwestern favorites, like mini-tacos and sangria. If they're off to Paris, then have everyone wear berets, sip champagne and nosh on madeleine cookies. For travel-inspired décor use maps of the destination for place mats, passport holders as favors and invitations that look like boarding passes.
Potential pitfall: When guests hear "honeymoon shower," some may immediately think of an R-rated soiree. Instead, call it a travel shower, so it's more appropriate for a range of guests. Tweaking the name will also steer the gift giving away from presents that would be much better suited toward the bachelorette party.
A Couple's Shower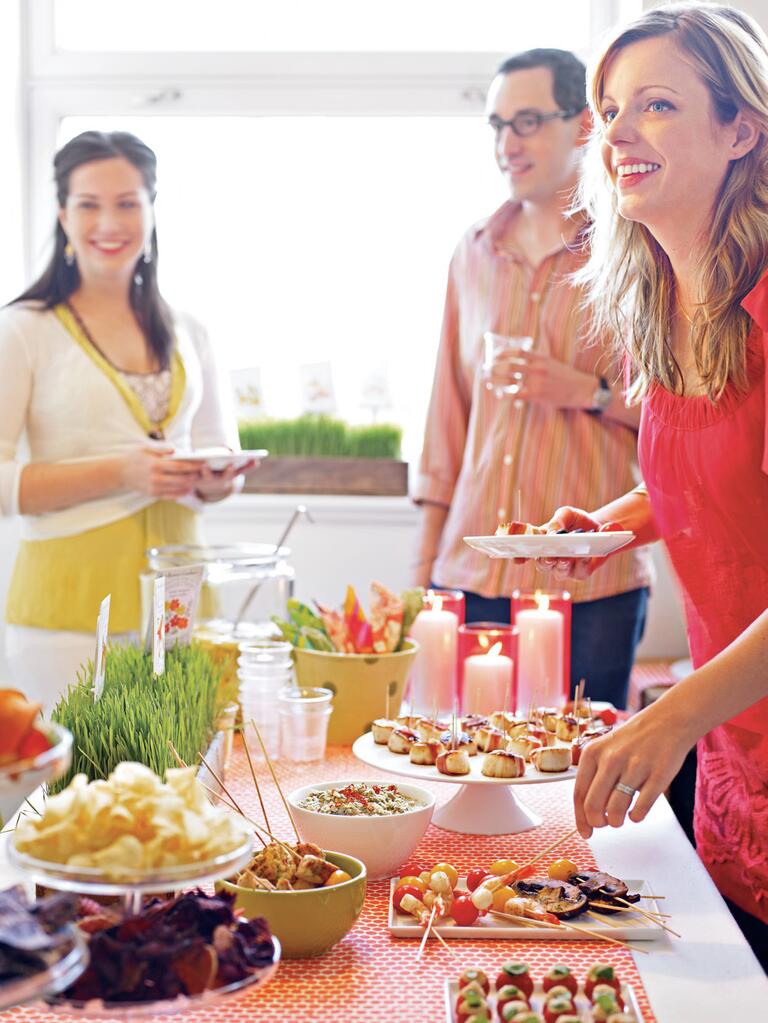 What it is: We're so over the idea that showers are just for brides! That's why we love the idea of a couple's shower, where anyone who is close to the couple (regardless of gender) can attend. It can range from an afternoon barbecue to a cocktail party at your favorite restaurant or bar.
Best for: Couples who like to do everything together and don't care about sticking to tradition.
Planning tip: You should still make time for gift opening, and tweak games and activities so they're less "bride-centric" (like having wedding-themed Pictionary) and more inviting for everyone, or ditch the games altogether.
Potential pitfall: The guest list will be longer, so costs will go up. And some of the single bridesmaids or groomsmen might feel a little funny if they don't have a date.